About Mary & Michael Leppert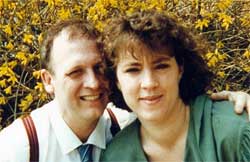 Mary and Michael Leppert are the founders and publishers of The Link Homeschool Newspaper (1995) which in 2010 was renamed HomeschoolMagazine.com. It is the largest all-inclusive, non-sectarian homeschool magazine in North America. The online edition is at www.homeschoolmagazines.com.
The Lepperts authored both editions of the best-selling book on homeschooling, The Homeschooling Almanac (2000-2001 and 2002-2003), published by a division of Random House. In early 2008, they completed The Homeschooling Book of Lists, published by Jossey-Bass, a division of John Wiley & Sons.
From 1997 to 2008, Mary and Michael produced "The Link 'Kid Comfortable' Homeschool Conference" in Los Angeles and in Greensboro, North Carolina. They revolutionized homeschool conferences by welcoming children of all ages and offering myriad workshops and activities for kids. Prior to 1997, most homeschool conferences discouraged children from attending or provided minimal children's activities. The Link Homeschool Conferences established a new family-friendly trend. These conferences featured such stellar homeschool speakers as John Taylor Gatto, Dr. Mary Hood, Pat Farenga, Diane Flynn Keith, Mariaemma Pelullo-Willis and Victoria Kindle-Hodson.
Mary and Michael homeschooled their son, Lennon, for his entire life. He is now an adult, a professional musician/singer/songwriter, and continues to work in the family's publishing business.
Mary and Michael are often sought as experts in the field of homeschooling by virtue of their all-inclusive approach and knowledge, gleaned from 10 years of conference-production and 23 years of publishing The Link and HomeschoolMagazine.com.